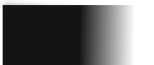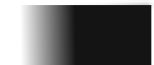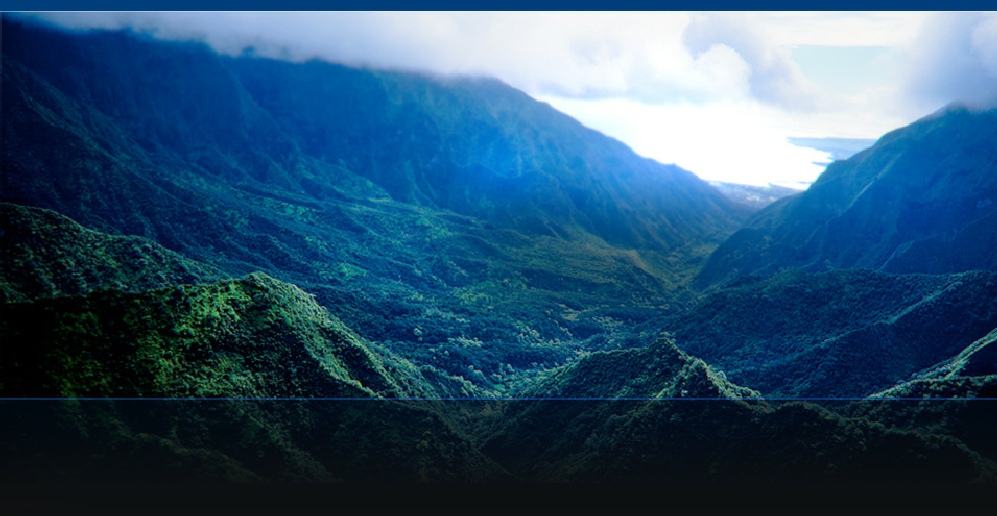 Fresh Aero Aviation - LED Lighting and tools for homebuilt & Sport (LSA) and general aviation aircraft
Fresh Aero Aviation manufactures and markets high quality innovative products for the homebuilt and general aviation community. We also manufacture and market specific products for Van's RV, Sonex and Grumman AA-1 & AA-5 Series aircraft.


Fresh Aero Oil Filter Drain Pan and Hose for most Aircraft
The Fresh Aero Oil Filter Drain Pan and Hose makes a tough and messy job more manageable and much less messy.
Fresh Aero Oil Filter Drain Pan and Hose -- $23.50
Or call us and we can take your order. You can also just provide your email address, and we can send you an e-invoice that you can pay with a credit card or a PayPal account
We all know changing the oil in our aircraft engines can be a really messy job. This especially true when removing the oil filter that's loaded will engine oil.
This innovative oil drain pan and hose assembly will make this task a lot less messy.
The drain pan just slips under the oil filter and is securred with chain around the filter. The filter is free to turn under the chain when loosened.
As the filter is loosened, the drain pan collects the escaping oil and the attached 4 foot hose directs the waste oil to a into a container below the engine or aircraft.
When all the oil has drained from the upper engine, the drain pan and filter can be removed with very little waste oil spillage.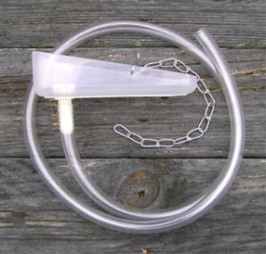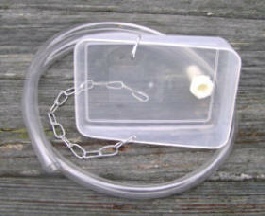 Important note:
We use PayPal for our payment provider. If you're paying with a credit or debit card and not a PayPal account, just click on the "pay with credit or debit card" at the bottom of the payment page.