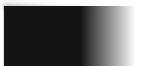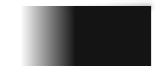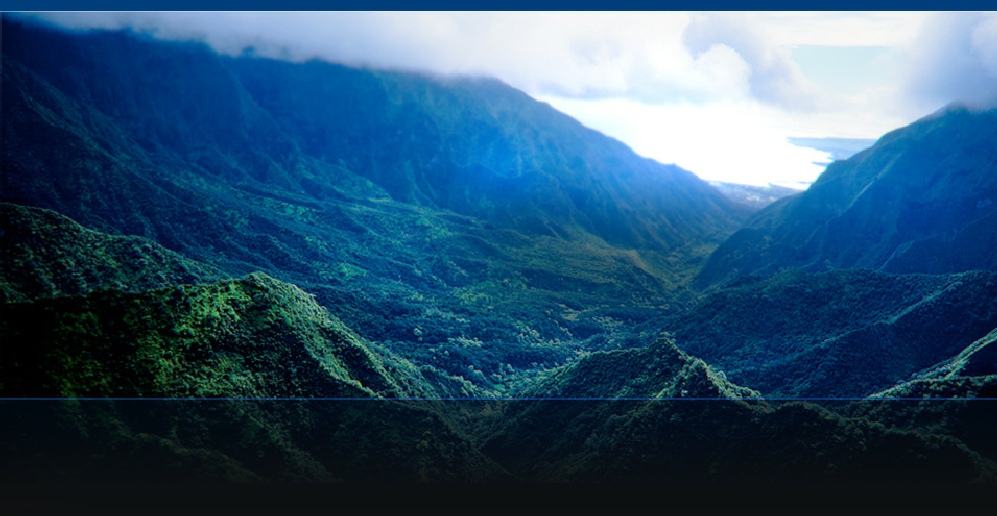 Fresh Aero Aviation - LED Lighting and tools for homebuilt & Sport (LSA) and general aviation aircraft
Fresh Aero Aviation manufactures and markets high quality innovative products for the homebuilt and general aviation community. We also manufacture and market specific products for Van's RV, Sonex and Grumman AA-1 & AA-5 Series aircraft.

Fresh Aero TriNav Wingtip Combination Light for Sonex and other Homebuilts Aircraft
The Fresh Aero TriNav Wingtip LED Combination Nav/Position/Strobe Light for Sonex and other Homebuilt Aircraft
TriNav Pair with Control Box – $425.
Or call us and we can take your order. You can also just provide your email address, and we can send you an e-invoice that you can pay with a credit card or a PayPal account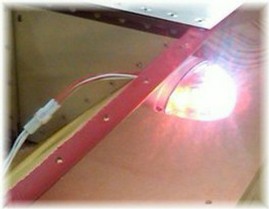 A combination of innovative features, quality and price produce a wingtip LED nav lighting system that's tough to beat. Also, these nav lights are perfect for all homebuilts. We mold the Tri nav bases in our shop in Middle Tennessee and we can configure the bases to conform to any other wingtip contour.
Innovative Features Include ---
Custom molded mounting base specifically designed for Sonex aircraft. The angled base is mounted with "through the base" mounting holes and nav lights remain level with the wing.
Very bright "Wall of Light" combo navigation and position lights – 12 lights total! You will be seen – in every direction
In addition to the above lights, there are four very bright high intensity LED strobe lights on each wingtip with full 360 degree lateral convergence.
Meets FAR 91.33©(2) and (3) requirements
Each wingtip unit weighs only 2.8 ounces and the control box is 3.5 x 1.5 x 1.25 inches and weighs just 5 ounces.
Aluminum shielded control box is safely tucked away in your fuselage and not exposed to the elements like some nav lights. This greatly reduces replacement costs if wing tip damage (hangar rash) occurs.
Strobe LEDs are driven with an onboard fully programmable microprocessor. We supply these lights with our unique Quad Rapid Wink light sequence pattern but they can be optionally programmed to any light sequence pattern you desire at a small additional cost. All on and off light durations are fully programmable.
Optional "Molex" type connectors can be specified if you plan on removing the wings regularly
Lifetime warranty on the LEDs and control box (see warranty on page 4 of TriNav manual).
The Fresh Aero Sonex Wingtip Nav Light System does it all and all at a very reasonable price – 425 dollars for the entire system, well below that of competitive LED wingtip nav lights.
Fresh Aero also offers panel, cabin and taxi/landing lighting solutions for Sonex aircraft – all at down to earth prices.
More advantages of LED Lighting
One of the great advantages of LED lighting is they can be seen from really long distances - much further than other types of lighting. So, they serve as superb aircraft recognition lights - both for nighttime and day flying.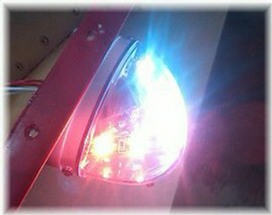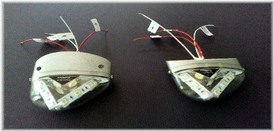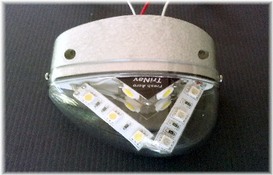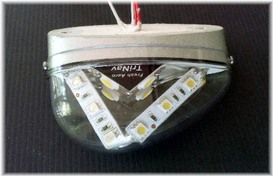 Important note:
We use PayPal for our payment provider. If you're paying with a credit or debit card and not a PayPal account, just click on the "pay with credit or debit card" at the bottom of the payment page.