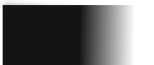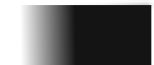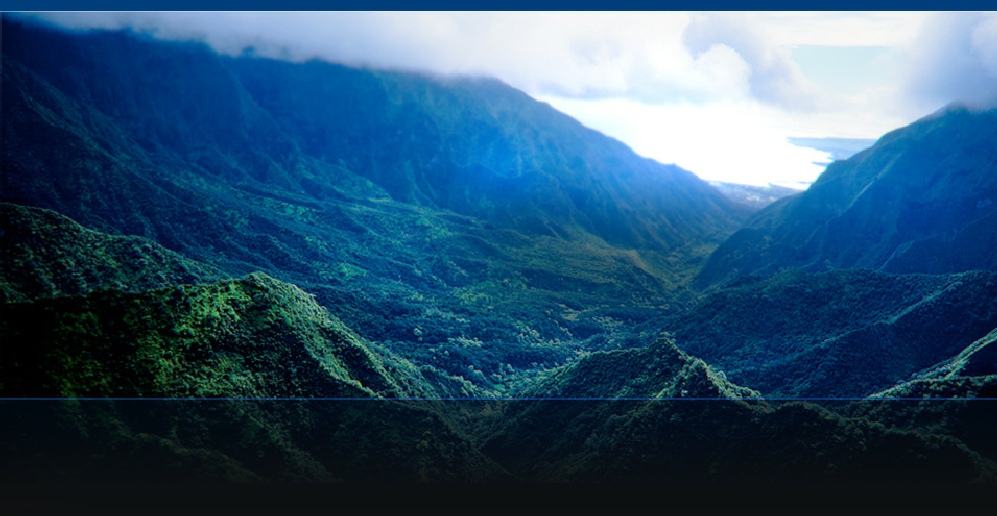 Fresh Aero Aviation - LED Lighting and tools for homebuilt & Sport (LSA) and general aviation aircraft
Fresh Aero Aviation manufactures and markets high quality innovative products for the homebuilt and general aviation community. We also manufacture and market specific products for Van's RV, Sonex and Grumman AA-1 & AA-5 Series aircraft.

Fresh Aero Battery Operated EasyBrow Light for Most Aircraft
Please read before ordering the EasyBrow Light
The Clear Silicone Protective Cover -- These EasyBrow Lights can be purchased with a protective clear silicone sleeve with 3M foam tape on the back that will protect the EasyBrow from contamination if frequently handled. Do you need it? These are my thoughts.
Once mounted, these lights don't see much exposure to contamination as they're nested under the lower eye brow and you don't see them. However, if your passengers frequently grab the eye brow (not a good thing), then you may want to order the protective sleeve option to protect the LEDs. Cleaning will be a breeze too. The sleeve thickens the light bar slightly, but not enough to pose any visibility issues. If you've "trained" your passengers not to grab the eyebrow when entering and existing your aircraft, than you probably don't need the sleeve. If you have any questions, just call or email me. Bob
Fresh Aero Battery Operated EasyBrow Eye Brow Light for Most Aircraft in Blue, Red or Green LEDs - $160.
Optional silicone clear sleeve for EasyBrow Light - $8.
Or call us and we can take your order. You can also just provide your email address, and we can send you an e-invoice that you can pay with a credit card or a PayPal account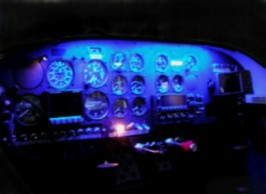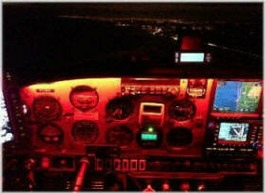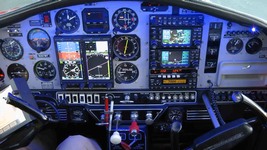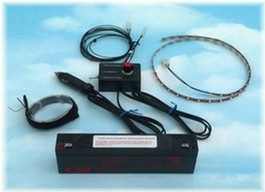 If you fly at night, you know that good instrument panel lighting can really make a difference. EasyBrow lighting can be the perfect solution! Just mount Fresh Aero EasyBrow LED Lights on your eye brow above your panel or convenient location and bathe your panel in pure even light.
The Fresh Aero Battery Backup EasyBrow Light is a perfect combination of redundancy,adaptability and reliability.
The 2.2 ampere rechargeable sealed lead battery will provide at least 8 hours of lighting power and can be secured in any convenient, "out of the way" place. The battery is recharged with the included recharging cable and plug that just plugs into your power receptacle. It can also be hardwired to the aircraft electrical system on homebuilts. The battery is charged during daytime flying.
The control box with an integrated dimmer mounts on the left side panel and controls lighting and charging.
An added bonus - this system is immune to voltage variation because the battery is completely independent of the aircraft electrical system when the lights are on.
Our standard LED light strip length is 31 inches long, but you can specify a different length (up to 40 inches) to suit your aircraft
The EasyBrow Lights mount easily to almost any surface in any configuration with the attached 3M tape.
Other Features Include ---
State of the art LED solid state lighting in blue, red and green.
Great redundancy! The special series parallel circuitry means that even if you loose an LED (not likely), only 3 LEDs in a 48 LED 2.5 foot array will fail. You won't even notice!
The EasyBrow lights Illuminate the entire instrument panel with bright clean light. No halos, shadows, hot spots or weak spots – just beautiful even light. The EasyBrow accentuates the needles and indices on the gauges and makes reading the instruments a joy! And unlike dedicated instrument lights, these lights will illuminate your charts on your yoke and lap too.
Very long life cycle. The LEDs on the EasyBrow Light have a life span approximately 60,000 hours!
Many times brighter than the traditional panel lighting and about half the power consumption
EasyBrow lights operate extremely cool with no heat build-up.
All components have a UL flame retardant rating of at least HB 94
We also offer a beveled mounting strip that mates with the EasyBrow light to prevent rearward glare and direct all the radiated light into the instrument panel.
These lights bath your panel in beautiful light and will not diminish night vision.
Vibration proof design. Aircraft vibration will not be a factor.
FAA Approval on Certified Aircraft
The Battery Operated EasyBrow light does not require An FAA "337" field approval in most FAA districts
This light is not electrically connected to your aircraft other than when recharging the battery. A logbook entry by an A&P mechanic or IA will suffice in most FAA districts in the U.S.
Download the EasyBrow Manual and Technical Data Sheet below to provide your A&P or IA with all the info they need to facilitate approval. Please call us if you have questions.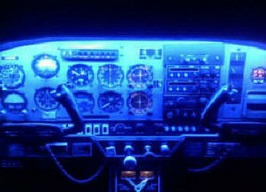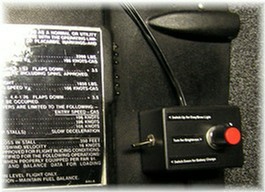 Important note:
We use PayPal for our payment provider. If you're paying with a credit or debit card and not a PayPal account, just click on the "pay with credit or debit card" at the bottom of the payment page.